I collect succulent plants. My favorites are ceropegias. (In case you were wondering about my PM name, now you know.) Through the years I have had a number of different types, some of which eventually bit the dust, but usually not before I was able to get photos of their flowers.
They have very unique flowers which some people think are carnivorous. They are not. The flowers do, however, trap small insects; but only hold them about a day or two to ensure that the insects get covered with pollen and/or spread pollen they may have picked up in another flower. Then the flower droops to let the insect escape. Hopefully, after that, the insect will manage to trap itself in another flower and spread the pollen.
Most ceropegias are vining plants, some having vines that are as thick as a finger. You may be familiar with the most common type, the rosary plant, which forms "beads" in leaf axils along the vine. These root when they touch the ground enabling the plant to be rather easily propagated. More unusual types of ceropegias are more finicky and hard to come by.
The type of ceropegia I like the most forms a large round tuber at its base. Like a rosary plant, it also can form "beads" in leaf axils that may root to form new plants, although, in my experience not as easily. I had one for many years and had propagated several plants in this manner. Then two years ago, they all collapsed and died with in a few days of each other. I searched for over a year for another one. Finally, last spring, I managed to acquire five seeds. I planted a test one last summer which did not germinate. To my surprise about a week ago I noticed that it had finally germinated. It is still very fragile. I have my fingers crossed that it will make it. I will need to plant the rest of the seeds soon because they are only viable for about a year. Here is a flower from the old plant.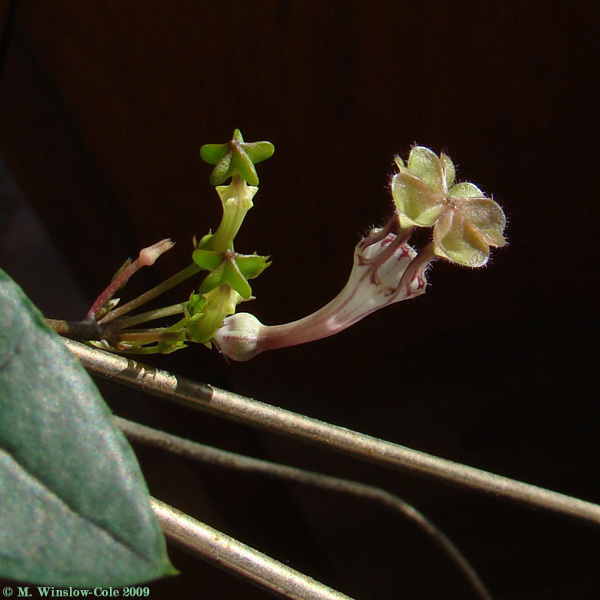 Ceropegia rendallii
par
Ceropegia
, on ipernity
Another favorite, I also had for many years. It would periodically loose its roots, was difficult for me to re-root, and did not grow or flower well until a couple years ago when it grew and flowered like crazy. Then it eventurally lost its roots again. This time I was unable to successfully re-root it so it finally shriveled and died. Needless to say, I am on the lookout for another. This is its flower.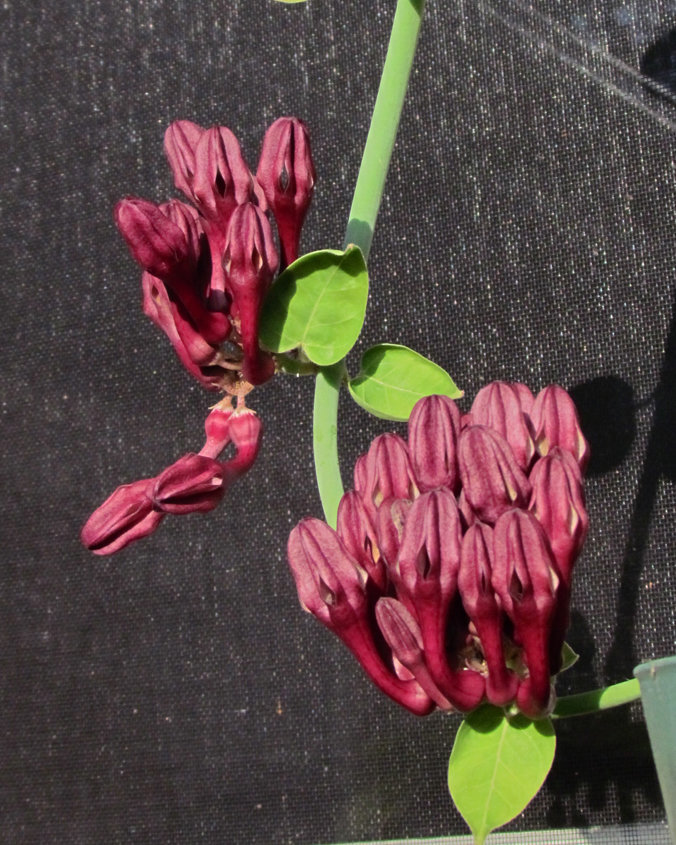 Ceropegia rupicola flower clusters
par
Ceropegia
, on ipernity
Here are several more - some of which I still have and others which are now only photographic memories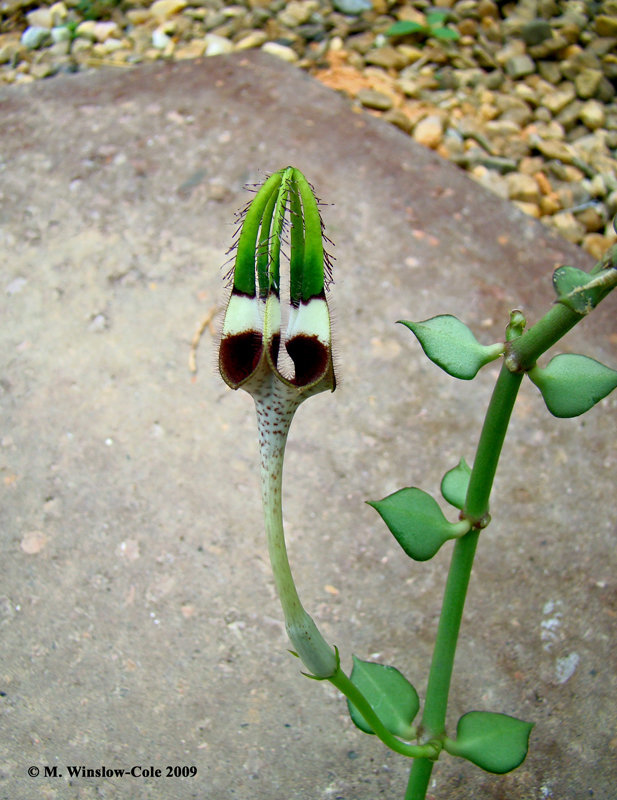 Ceropedia radicans
par
Ceropegia
, on ipernity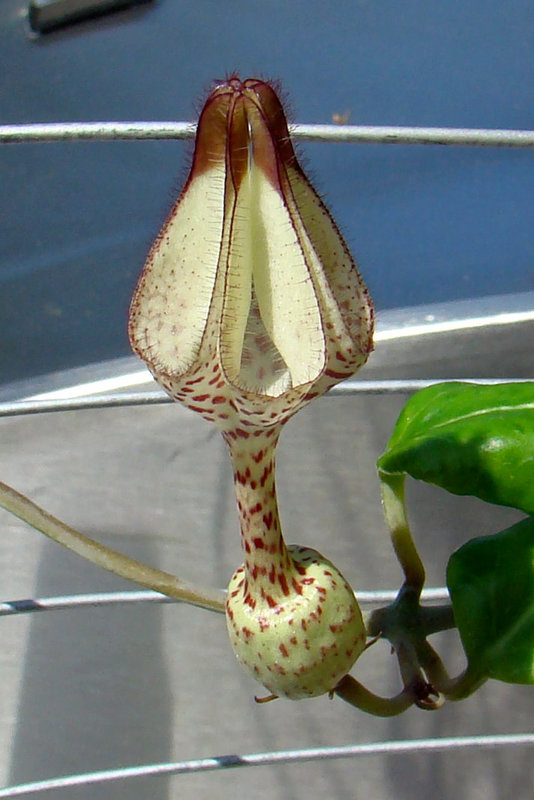 Ceropegia albisepta
par
Ceropegia
, on ipernity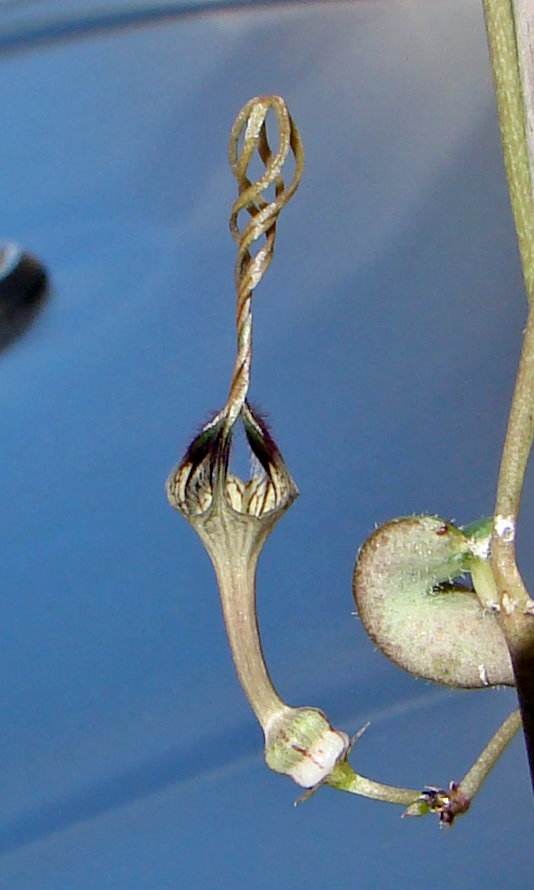 Ceropegia africana ssp barklii
par
Ceropegia
, on ipernity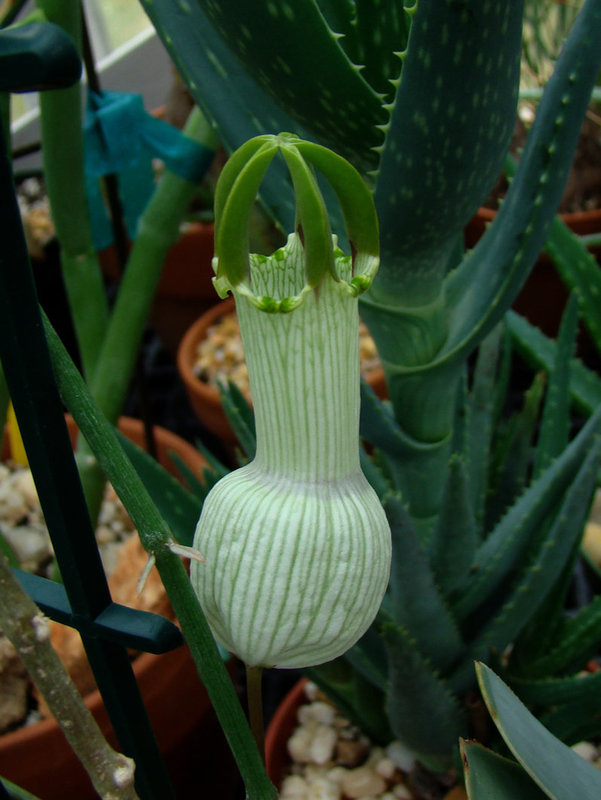 Ceropegia ampliata flower
par
Ceropegia
, on ipernity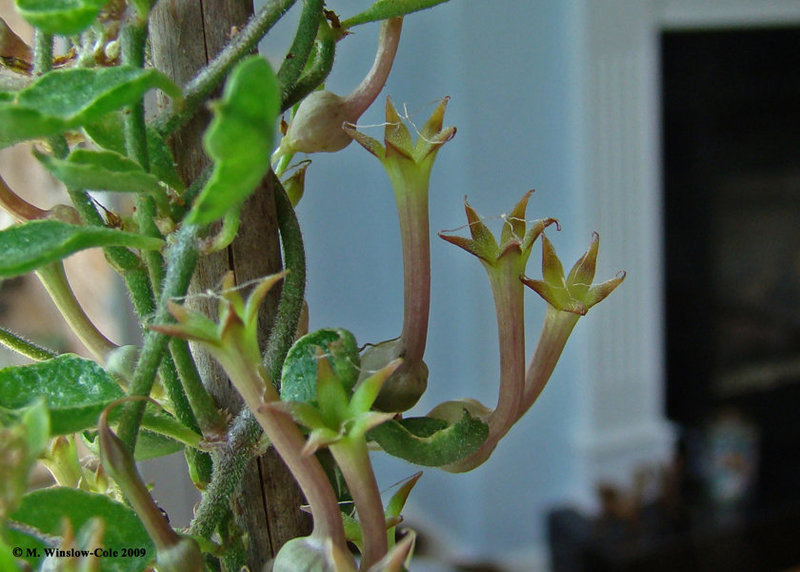 Ceropegia multiflora ssp tentaculata
par
Ceropegia
, on ipernity
Ceorpegia Superba Flower
par
Ceropegia
, on ipernity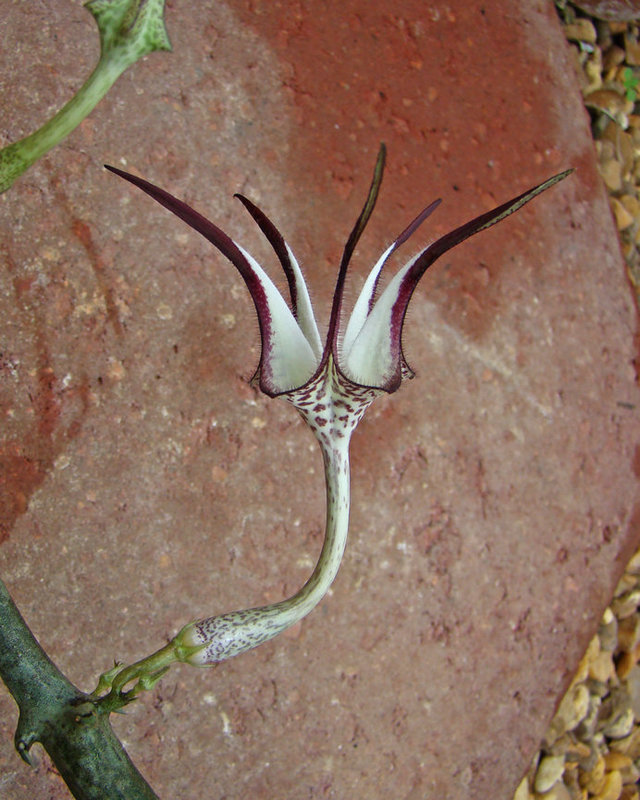 Ceropegia stapiliformis flower - side view
par
Ceropegia
, on ipernity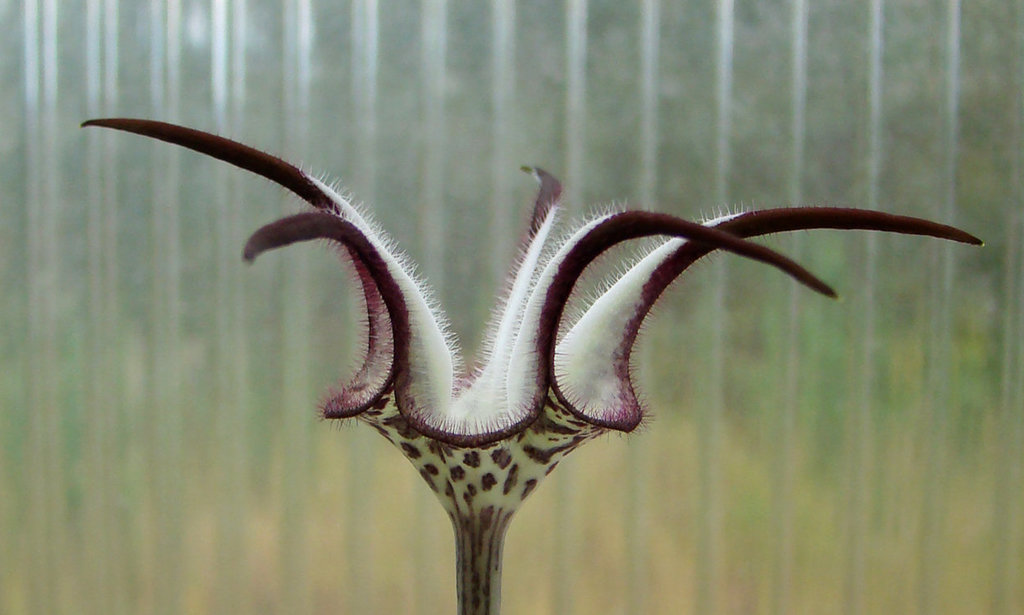 Ceropegia stapiliformis
par
Ceropegia
, on ipernity